"If you build it, they will come," may be true for baseball—but not for your online store. In the competitive and constantly changing world of e-commerce, overlooking new technologies and trends means your store will likely get more strike-outs than hits with customers.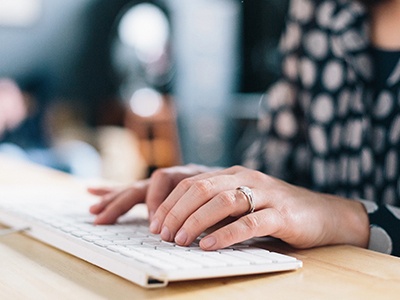 E-commerce specialist BigCommerce talked with 31 e-commerce experts about what they're focusing on in 2018. In some of these areas, utilities are already ahead of the game because they know who their customers are and how to reach them. But in other aspects, utilities could learn from online retailers in other fields.
Here are a trio of top trends the e-commerce experts identified that are important for utilities to know in order to drive sales to their online stores and increase customer satisfaction.
1. Customer Relationship Management (CRM)
CRM data includes things such as when a customer last bought something from your store and when your store or utility last had a chat or other interaction with a customer.
CRM information comes from social media interactions, SMS, emails and order statuses. It also includes a pair of tools that aren't yet common for utility online stores, but are a valuable marketplace enhancement: referral programs and rewards programs.
One type of referral program that can work particularly well for an energy-efficiency program is brand ambassadors. Your online store could encourage customers to become ambassadors for your smart thermostats, LED lights and other energy-efficiency products. Through these ambassadors' testimonials and examples of how they use their products, in blog posts, case studies and social media, other customers can see the value in buying their own energy-efficiency items. In return, your utility can provide points to be redeemed in your rewards program, which can then be redeemed for valuable items like gift cards.
Rewards programs help encourage a customer who bought one type of energy-efficiency product to buy more, or to buy a different type of product, or participate in a different demand side management program.
2. Mobile Optimization
One survey reported that mobile commerce accounted for 31 percent of online sales last year. But only 12 percent of customers found shopping on their smartphone or tablet convenient.
One big reason is the hassle of entering shipping and payment details via cellphone. That's why one-click payment apps like Apple Pay, PayPal One-Touch and Visa Checkout are growing in popularity. These digital wallets minimize "cart abandonment," in which frustrated shoppers leave items in a cart and never purchase them.
Optimizing your store so that it uses digital wallets can also result in more purchases. "In general, there's a trend where customers are spending more dollars when they can act impulsively and with a low level of friction," BigCommerce reports.
3. Social Media Advertising
Facebook's recent woes may have an impact on its advertising this year, but other social media platforms like Instagram, Twitter, Pinterest and LinkedIn are a good way to reach customers—especially if you already have a robust presence on a particular platform.
E-commerce experts say social media advertising works best for targeting repeat customers and increasing visibility through customer testimonials and videos. We like to include tracking pixels in our online stores to build targeted remarketing and lookalike audiences to increase exposure to those customers with the highest propensity to shop.
"The secret to success in 2018 is no longer just get it out there and see how it performs," the BigCommerce report concluded. "The most successful retailers are strategic and targeted in their efforts, both offline and on."
For more guidance on how to design your online store, download our e-book, Best Practices for Designing Your Utility's Online Store