The bane of e-commerce is shopping cart abandonment. The problem? Abandonment is not the exception—it's the rule: In 2015, the average cart abandonment rate was roughly 70 percent, according to Barilliance, an e-commerce software firm.
Many factors play a role in why so many shoppers abandon their carts, not the least of which being that people simply don't enjoy forking over money. The struggle is real. Note that after getting people to your site, the biggest hurdle is getting them to check out of it—with a completed purchase.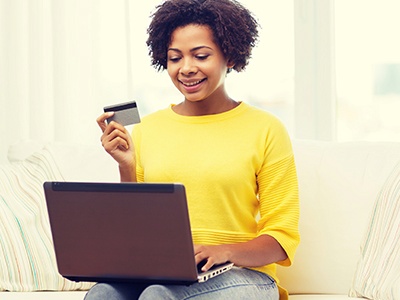 Awareness of abandoned cart statistics is the first stage. Now it's time to learn from common mistakes and make improvements, transforming abandonment into an opportunity for growth. To get people to keep clicking along, these four qualities are essential to the checkout process.
Essential #1: Transparency
Right from the beginning of the transaction to the end, prevent sticker shock by showing (or estimating) the total price up front. As the user goes deeper into the process, provide as much detail about the customer's cart as possible. This includes the name of the product (that links back to its detail page), an image, a product description, the price and quantity. This reassures customers that everything is tracking correctly.
Essential #2: Trustworthiness
Users want to know that any information they provide you will be guarded safely. But don't go overboard on security drills. Yes, you need to ensure that your business isn't being hacked by spam bots, but too many security checkpoints will drive customers away. Pick one security method and deploy it consistently.
Also, a long pause after clicking the buy/confirm payment button frays the nerves of even the most intrepid buyers. Loading delays provoke customer mistrust in the whole payment process.
Essential #3: Eligible Customer Validation
While typical e-commerce stores focus on simplicity when designing checkout forms, utility online stores are unique in that their forms need to emphasize program eligibility requirements. For instance, if you wanted to launch an online store in conjunction with an energy efficiency program for your small business customers, then you would need to ensure those who purchase from your store are actually customers who meet your program criteria. We have found that the best way to ensure program eligibility requirements are adhered to is implement proper account validation practices early in the sales process. Be upfront with your customers about the validation information they need to provide, such as their account number or address, before purchasing products.
Essential #4: Adjustability
One way to win your customer's favor is to offer a range of options—particularly regarding shipping and payment preferences. If you can afford to offer free shipping, or free shipping with a certain purchase amount, it can be huge conversion boost. Unexpected shipping costs are a leading cause of cart abandonment—a 2014 survey from Business Insider showed that 58 percent of people cited it as their reason for not completing a purchase.
The trick to e-commerce is to become a shopper-centric site in as many ways as you can. For example, allow customers to adjust their orders during the checkout process with a refresh or update cart option. If you have a multistep checkout, use progress indicators, such as a progress bar across the top of each checkout page, so users can keep current of where they are in the process.
Consolidation: The Way of the Future
The way of the future for checkouts is consolidation. Instead of a multistep, multipage protocol, new approaches are minimizing the number of form fields and page loads from start to finish. In some cases, each step occurs without the checkout page reloading at all. Ultimately you want to minimize pages reloading. Every pause in the process presents an opportunity for the user to bolt, whether from impatience, confusion or a lost connection.
For a full guide on how to build and optimize your e-commerce site, download our ebook "Best Practices for Designing Your Utility's E-Commerce Store." You'll find homepage design best practices, mobile-friendly design tips, guidelines on how to streamline your checkout process and more.