Because our customers are human, they make predictable errors in judgment. If we, as marketers, can anticipate those errors at various points along the customer journey, we can devise marketing nudges- small, supposedly irrelevant, features in the environment that attract attention and influence behavior-that will improve results. The objective is to influence choices in a way that will make customers better off, as judged by themselves, by creating more customer-centric marketing.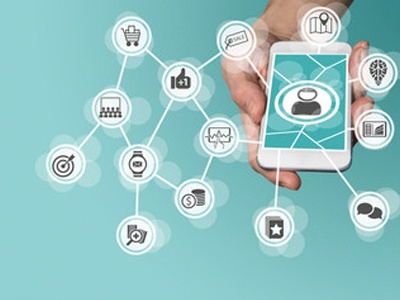 AM Conservation Group's marketing strategy is based on inbound methodology, which is a customer-centric way of attracting customers through relevant and helpful content and adding value at every stage of their buying journey (i.e., attract, convert, close, delight). For example, we typically attract customers with social media, blog posts and video. We then engage them with our website and downloadable content, which leads to conversions. Our product packaging can help encourage a customer to purchase a product, thus closing a sale. And finally, our AMbassador Program helps us learn from our best customers, while providing rewards for their insights that delight.
Attract
Social media posts can be used as a way to test interest in more in-depth content for blog posts or a blog series. The posts that generate a large amount of views and engagement are good candidates for blog topics because the target market's behavior indicates above-average interest. In addition, videos can be used to generate custom audiences of prospective customers more likely to engage based on their interest in the video.
Convert
Minimum viable products (MVP) can be used to create marketing collateral that will better convert prospective customers to opportunities. Another way to introduce prototyping into traditional marketing is with websites designed following a growth-driven design (GDD) approach. As opposed to the traditional way of building a website, GDD websites are updated and improved over time based on actual user behavior. The initial website, or Launchpad, is released with tracking software embedded in the code to monitor user behavior. This code allows for live A/B testing with different visitors given the control and test versions of a page, allowing optimization of things like headlines, call-to-action buttons and image placement.
Close
Prototypes can be used as part of a "smoke test" in which customers are given the opportunity to purchase something that may not be available yet. It helps measure one thing-whether customers are interested in buying your product before you invest in production.
Delight
Delight campaigns are a way to personify a core value of ours, which is to provide concierge-level customer service. We want to reward the customers who evangelize our brand to others and ultimately help us become more successful. Traditional inbound methodology mentions the importance of delighting customers, but how? Customer behavior can help us identify those evangelists and tailor rewards programs to them.
Download the White Paper to Learn More