An e-commerce site's category pages are individual web pages grouped together based on a similar subject, such as water conservation products, energy efficient lighting, and conservation kits. Categories tend to be hierarchical, with an umbrella subject that then splits off to into even more specific pages.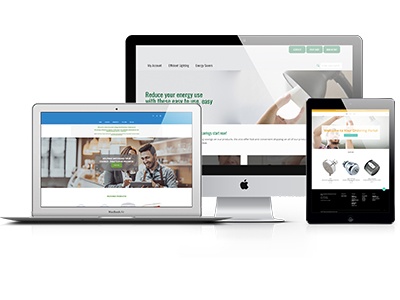 A typical utility's e-commerce store may feature categories for efficient lighting, water savers, energy savers, weatherization and smart thermostats. It might then have more specific pages for items such as Simply Conserve 5 watt candelabra LED under the efficient lighting category or Niagara Conservation Earth Handheld 1.5 GPM showerhead under the water savers category, for example.
Gateway to Conversion
Your main category pages serve as important gateways—they're the first or second page your visitors encounter, so impressions still count. Category pages are not just a stepping stone to subcategories and product pages. They function as landing pages for search traffic, mini homepages in their own right that help increase SEO by grouping like items.
Keep the info on category pages pertinent to that category only. The goal is to move visitors seamlessly onto their subcategory of choice. At this stage of the conversion funnel, momentum is critical. To prevent waffling, send encouraging signals to your visitor that they have landed on a trustworthy website with little risk.
Image Presentation
Photos steal the show when it comes to e-commerce. The goal is clear, crisp, zoomed-in images that make clients connect to your products visually. Consumers need images to make informed decisions, so skimping on photos will backfire. In most cases, several photos that show different perspectives of a product, or help show its scale, make sense.
Product Detail Page
When a customer homes in on a particular product, it's your big chance to clinch the deal. Make your product descriptions informative with concise feature descriptions. Avoid getting bogged down in details, but do include the key selling points that set your products apart. Include the product's name, price, a highly visible buy button, a description, a link to product specs, and related products. Related products offer you a golden opportunity to display accessories or similar products, but don't go overboard. Keep it focused.
Reviews
Promotional text is good, but product reviews may be even better. People are highly influenced by other people's opinions, and millennials especially respond to social proof. Ratings give consumers an inside peek at a product, and a better understanding of whether the product fits their unique needs. Reviews also offer a chance for users to gauge a product's performance and reliability, as well as the customer service the company offers. Several stellar reviews displayed on your category page can make a big difference in conversion rates.
Product Page Checklist
According to Smart Insights, a checklist can help you review your pages to make sure they meet the relevant criteria. Here are five salient questions to consider for each of your pages.
Do you make it easy to zoom in on products and compare similar options?
Is the navigation bar prominently placed, broken out into logical categories, and does it include a user-friendly search bar?
Do you promote current offers and discounts?
Do you provide timely, relevant content to give users context for energy efficient products?
Do you have easy-to-find links that provide key information such as shipping, delivery and return processes?
For a full guide on how to build and optimize your e-commerce site, download our e-book