With the rise in online shopping and research, new ways of marketing energy efficiency and water conservation programs digitally are emerging. The typical American spends an average of 11 hours each day consuming media across a variety of devices, forcing a shift from traditional marketing methods to digital.
E-commerce opportunities for energy efficiency and water conservation product programs were previously nonexistent. These opportunities are now abundant. With abundance comes responsibility—programs need to meet customers online and preferably on a mobile device. According to a Google study mentioned in Ad Week, "92% of respondents who did research on their phone made a purchase within a day, and 76% of those searching for something nearby visited a related business within a day."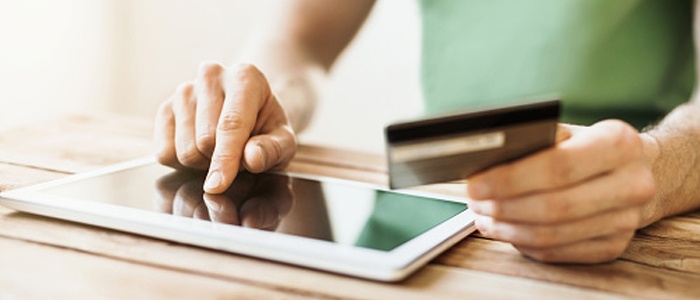 In this new marketing maelstrom, program designs and marketing plans have to catch up and create a mobile digital presence. This goes beyond becoming optimized for mobile—what it really means is mobile comes first. Websites and emails should be designed with a mobile approach at the outset, not simply retrofitted for mobile. In the rush to keep up with the reign of the smartphone, many marketers may feel they are lagging, still struggling to work out a viable digital strategy when the new mandate arrives to come up with a streamlined mobile strategy. But this is not a question of sweating the small stuff. The Google survey offered another key bit of data: 63% of people consider the quality of the mobile experience to be more important than the desktop experience.
On the bright side, energy efficiency and water conservation programs have an advantage on most ads—they are typically selling products that save energy and water, and are coupled with an incentive.
But it is still challenging to successfully market online. What's essential to pull it off? A sleek, integrated buying process that minimizes the amount of clicks necessary to purchase the product. Complexity is a surefire way to turn off potential participants. Of course, there tends to be a risky pause between the consideration and decision phase of purchasing. To make that pause briefer, utilize remarketing ads, social media, online reviews and big data helps cut through the online advertising competition. For example, integrating a Facebook or Twitter "share" link onto your mobile-centric website and blog is a no-brainer that may provide a slew of positive impacts.
Designated mobile marketing strategies have the potential to help up-level efficiency programs to the realm of "Utility 2.0." From software direct to our smartphones, the technological capacity to integrate various purchasing opportunities that range from products to distributed energy resources has dawned. Electric vehicles, distributed generation, smart thermostats and battery storage are quickly gaining traction with customers. Savvy new purchasing platforms are jumping into the fray, such as online stores that allow customers to purchase rebated products directly from their utility on the same website where they sign up for energy efficiency programs.
The new look and feel for these cutting edge online energy efficiency programs is, according to an article in Fortune, "a modern, online, social media-laden version of [these] old-school rebate programs." The writing's on the wall: Time to mobilize.
AM Conservation Group develops and deploys online stores and kit portals for utility, municipality, cooperative, corporate sustainability and program implementer clients throughout North America. Marketing support from our in-house team of digital marketing experts is available.