When building or optimizing an online store for energy and water-efficient products, the first – and arguably most important – step you can take is to dive into market research.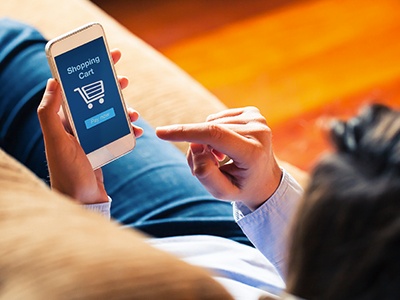 Market research can feel daunting, but it's necessary. Without it, it's impossible to know which energy and water-efficient products will sell or how best to engage your audience and generate interest.
Of course, it's possible to hire market research firms to do all the legwork for you. Hiring an outsourced marketing expert means that you will gain a fresh perspective, which in some cases is not ideal. The utility industry is very unique, having the marketing research done by an industry expert means that best practices will be successfully applied. There are also plenty of DIY ways to test the waters and see where you're most likely to have success.
Here are a few easy ways to do your market research for your online store.
Start with Google
Google is the world's largest search engine and is ever evolving its capabilities to create a better search engine for its users. You can use those capabilities to your advantage as a marketer by:
Running a search for the products that you're planning on selling in your store. Note the number of search results you get and how many of them are products like yours.
Widening your search by scrolling down to the bottom of the search results page to see what other related terms people have searched for.
Narrowing down your search geographically if you're selling physical products to find out if there are any online stores selling the same thing in your city, country or region.
Search eCommerce websites
While Google is a great starting point, e-commerce marketplaces make an excellent source of research too. Amazon and HomeDepot.com generally have a robust selection of conservation products. Run a search for the products you're selling. Note their pricing. Read through customer reviews to understand what people like and what they don't.
Do keyword research
Keyword research is usually done to attract website traffic through search engines like Google. While search engine optimization (SEO) is crucial for your online store, it also serves another purpose.
Searching for keywords gives you an idea of how big or small a market there is for your products.
Use the Google Keyword Planner to find out how many people are searching for terms and phrases related to your product on Google.
Not only will you find out how many times your keyword was searched for in a particular time frame, but it will also show you related keywords people searched for.
Test with pre-orders
If your research doesn't give you the results you were hoping for and you still feel strongly about the products you want to sell - give your store a test run.
Pre-sell your products to gauge your market's interest. Promote your products and see what the response is like. Talk to your personal and social network to see what people think and if they'd be interested in buying your products. You can even ask them to fill out test orders to make sure the entire process is seamless.
For more ideas on how to optimize your online store, check out our e-book, How to Effectively Market Your Utility's Online Store