Some consumers have been slow to switch to LED lamps because of the high cost. But prices are expected to drop now that ENERGY STAR 2.0 has been implemented.
ENERGY STAR 2.0, which replaces the 1.1 version, went into effect January 2, 2017. There is no grandfather provision for 2.0, meaning all lamps will need to be recertified to maintain an ENERGY STAR rating. This could result in higher prices initially for distributors and consumers, but overall, experts think LED lamp prices will decrease because their components will cost less under version 2.0.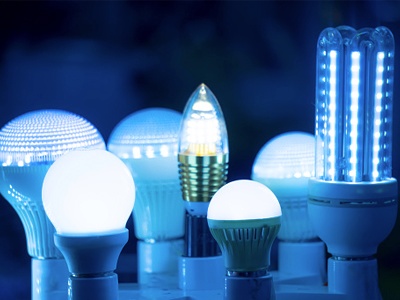 Some lamp distributors believe this reduction in prices, along with ENERGY STAR rebates, should encourage consumers who have been holding onto their old incandescent bulbs to finally convert to energy-efficient LED lamps.
ENERGY STAR 2.0 includes new standards for compact fluorescent lamps (CFL) and LED bulbs. According to ENERGY STAR data, implementing these standards will result in more than $4 billion in energy savings per year. Version 2.0 is also expected to reduce annual greenhouse emissions by more than 54 billion pounds.
Lamp manufacturers will mainly be affected by version 2.0's changes in average rated life (ARL) for A-style and omnidirectional LED bulbs. Basically, the ARL is the average amount of time it takes for a bulb to go out (should we say expire, or burn out? Turning a lamp on and off can reduce the ARL, but LED bulbs are less affected by frequent light-switch usage.
According to ENERGY STAR data, LEDs also rely on technological advances that make them significantly more efficient than incandescent bulbs. I will call you on this.
ENERGY STAR 1.1 required all lamps to meet an ARL of 25,000 hours. But version 2.0 slashes the standard for A-style and omnidirectional LED lamps to 15,000 hours. This is expected to reduce the cost of LED lamp components, and thus the price of LED lamps themselves. However, other types of lamps will still need to meet the 25,000-hour requirement.
Version 2.0 also simplifies lamp testing and certification in six key ways:
No longer requires the second dimming load for floor lamps
Drops the rapid-cycle stress test for LED lamps
Makes the distribution requirement for omnidirectional lamps less strict
Increases efficacies and decreases start and run-up times
Mandates that all LED lamps remain operational during lumen maintenance periods
Requires that variable-voltage lamps covering 120 volts be tested at 120 volts
Lamp distributors say these changes are expected to help offset the time and cost of ENERGY STAR 2.0 certification, but they caution that manufacturers may decide not to recertify some of their existing products that meet version 1.1 standards.
Learn more about AM Conservation Group's LED lighting options.