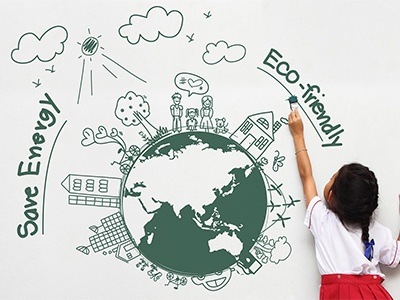 A new study has found that homes that meet the state of Washington's green building standard use up to 40 percent less electricity than conventional homes, saving residents more than $500 a year on utility bills and slashing each home's annual carbon emissions by nearly half a ton.
That's the energy-savings equivalent of installing more than 13 solar panels, operating a 12 watt LED light continuously for 44 years, driving an electric vehicle over 15,000 miles or charging an iPhone 6 more than half a million times.
The study was conducted by Built Green, a residential green building certification program of the Master Builders Association of Washington's King and Snohomish counties, in cooperation with the city of Seattle and the Seattle City Light utility.
Researchers analyzed electricity use for all 746 of the single-family homes and town homes built in the two counties in 2014. They expected the Built Green homes to use less electricity than the conventional houses, but were shocked at how much lower the usage was. In fact, in some cases, Built Green officials discovered that homes were twice as efficient as predicted.
More than half of new Seattle homes are Built Green
Built Green debuted in 1999, and since then it has certified more than 31,000 residential units and 17,000 buildings in the Seattle area. In 2016, 52 percent of the homes built in Seattle earned Built Green certification.
These homes are scored in four areas: site and water use, energy efficiency, indoor air quality and materials efficiency. Energy efficiency must exceed the Washington State Energy Code requirements.
Built Green homes are certified at three levels: 3-star (which, in 2014 when the study was conducted, had no set requirement of how much it needed to exceed the Energy Code requirements), 4-star (15 percent more efficient than code) and 5-star (30 percent more efficient than code).
The study researchers expected to find that Built Green homes' energy efficiency was around those levels when compared to conventional homes. But they discovered it was actually substantially more. Specifically:
3-star homes used an average of 25 percent less electricity per year than conventional homes, or a 2,900 annual kilowatt savings.
4-star homes used an average of 33 percent less electricity, or 3,806 kilowatts.
5-star homes used an average of 40 percent less electricity, or 4,708 kilowatts.
Electricity cost savings were estimated at $298 a year for a 3-star home, $406 a year for a 4-star home and $513 a year for a 5-star home.
How utilities and municipalities benefit from green homes
According to the study, 33 percent of Seattle's greenhouse-gas emissions come from buildings, including 14 percent from residences. The researchers found that a 4-star home saved 3,920 pounds of carbon dioxide emissions per year compared to a conventional home. And a 5-star home saved 4,850 pounds.
While this study is specific to the Built Green program, utilities that operate in areas with green home standards are also likely to benefit. In addition, it reinforces the importance of demand side management (DSM) programs specifically geared toward residences, including energy-efficiency rebates, smart-home technology and home-energy surveys.
AM Conservation Group Can Help Determine What Energy Efficiency Products to Integrate with Your Programs.