ENERGY STAR®, the voluntary labeling program that's designed to identify and promote energy-efficient products, is so popular it has become a household work. But how many of us actually understand how a product earns the ENERGY STAR® label?
Back in 1992, when the U.S. Environmental Protection Agency introduced ENERGY STAR®, computers and monitors were the only products that could carry the label. Over the next three years, the EPA expanded the product categories to include additional office equipment and residential heating and cooling equipment.
The program was so successful that in 1996, the number of ENERGY STAR® product categories more than doubled. The EPA partnered with the U.S. Department of Energy to expand labeling to include major appliances, lighting, home electronics, building products and commercial food service equipment. Since then, electric vehicle supply equipment, pool pumps, vending machines and water coolers have all become eligible for ENERGY STAR® certification.
Today, ENERGY STAR® partners with more than 18,000 manufacturers and other public and private-sector organizations. And it's a driving force behind recent technological innovations like efficient lighting, power-management systems for office equipment and low-standby energy use.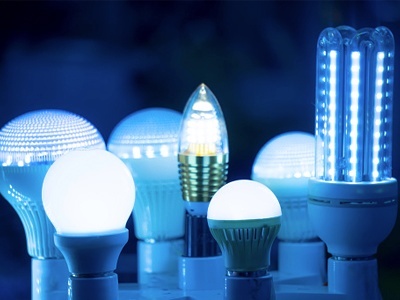 Product checklist
ENERGY STAR® product specifications follow these guiding principles:
Products must be part of a category that has the potential for significant energy savings nationwide.
Along with increased energy efficiency, products need to have features and performance that consumers want.
If an energy-efficient product costs more than its conventional counterpart, the manufacturer needs to show that a buyer could make up the cost difference through utility bill savings over a reasonable period of time.
Products should use broadly available, non-proprietary energy-efficiency technologies.
Products need to be tested for energy consumption and performance, and the results must be measured and verified.
Product sources
The ENERGY STAR® product pages are a helpful resource for finding specific products, manufacturers and specifications.
ENERGY STAR® certified products lists the latest specifications for each type of product that carries the ENERGY STAR® label.
This product comparison tool lists all ENERGY STAR®–certified products in a certain category, and lets you compare them using various criteria. For instance, in the room air cleaner category, you can sort products by brand name, dust CADR/watt, dust-free air delivery rate, pollen-free air delivery rate, smoke-free air delivery rate, standby power and total energy consumption. Roof products can be sorted by brand name, emissivity and initial solar reflectance.
ENERGY STAR® Most Efficient 2017, touted as "an award that truly recognizes the best of ENERGY STAR®," lists clothes washers and dryers, refrigerators, dishwashers, ventilation fans, ceiling fans, heating and cooling equipment, and windows that deliver cutting-edge energy efficiency along with the latest in technological innovation. Listings include product specs.
Use our ENERGY STAR® Labeled Lighting Options