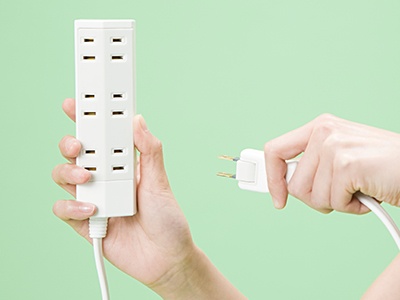 Electricity-product companies like SolarCity, Tesla, Nest and Ring are raising utility customers' expectations by offering high levels of personalized, mobile service and frequent consumer engagement and education.
But despite this competition, Utility Dive's third annual Utility Residential Customer Education Survey found that, overall, the utility industry is failing to effectively engage and educate its customers about the massive changes in utility generation and management.
This issue is so pronounced that the 2017 survey title includes the subhead: "It's Time to Adopt a More Progressive Approach to Customer Engagement."
Customers are still naive energy consumers
The survey included responses from 187 professionals from electric utilities throughout the United States. Key findings include:
While most utilities are focused on customer education and engagement, only 7% of the respondents thought their utility was doing a great job on those initiatives. One-third said their education and engagement programs are average, and 20% rated their programs as poor.
Utilities want to engage their customers but are focusing more on financial incentives than personalized engagement.
The industry is lagging in the use of mobile phone apps and games to educate and engage customers.
"Overall, the results of the Utility Residential Customer Education Survey show that the utilities are still struggling to transition their communities from naive consumers of home energy to educated and engaged customers," the survey author stated.
Ramping up consumer interest is key
The survey respondents ranked energy efficiency and demand response as the top areas for consumer education and engagement. But 54% of utility executives said their customers aren't interested in these types of programs. And that creates a vicious circle-47% of survey respondents said not being able to show a return on investment limits their ability to get more funding for residential energy programs.
As a result, only half of the 2017 survey respondents believe their customer engagement and education budgets will increase over the next five years. That's down from 71% in 2015.
This is a big problem, according to the survey authors. "Utilities that fail to increase their pace toward customer-centricity will lose the battle to get customer loyalty, trust and, ultimately, revenue," they conclude.
A new model of incentivizing
So how can the customer-interest problem be fixed?
One solution may be incentivizing consumers. And that incentive doesn't only need to be financial. The survey states that a compelling brand purpose could also be a powerful motivator.
"Utilities are distinctively positioned to build a brand based on environmental commitment, customer support and innovation," the survey noted. "By emphasizing these key attributes, utilities can elevate their brand, build trust and reinforce leadership within their community."
Another solution is to adopt customer-engagement methods used by utilities' high-tech competitors. The survey notes that this includes less reliance on non-interactive tools like email, newsletters and direct mailings, and more emphasis on personalized tools like text/visual chat and mobile apps and games.
"In a market where direct competitors have their product offering centered around developing a deep and engaged relationship with their customers, utilities must pay more attention and acquire outside expertise to exceed customers' expectations, or risk losing them altogether," the report concluded.
Looking to connect better with your customers while also meeting your energy savings goals? AM Conservation Group can help. Contact us today