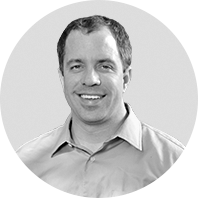 AM Conservation Group, a leading provider of utility-grade energy efficiency and water conservation products, today announced the promotion of John Bailes to President. In addition to providing strategic leadership, establishing long-range goals, and planning, he will also continue to have a deep involvement with the most important part of the business – serving clients.
"AM Conservation Group has seen great success helping all people use our world's most precious resources more efficiently – and John has been a key part of the company's achievements," said Paul Schueller, CEO of the holding company. "John's promotion to President is a direct reflection of our expert culture. His wide-ranging expertise of the AM Conservation Group organization makes him a fully ingrained, knowledgeable leader who will ensure a seamless transition for all involved. We are thrilled to see him in this role."
Bailes joined the company in 2006 and was most recently Vice President of Sales for the business. He received a BS in Business Administration from the Darla Moore School of Business at the University of South Carolina. He is also an active member of the Association of Energy Services Professionals.
"While leading our sales efforts, I've been fortunate to work with experts across all areas of AM Conservation Group – from operations to marketing to finance," said Bailes. "In my new role, I look forward to working more closely with this amazing team and doing my part to carry on the company's success."
About AM Conservation Group
AM Conservation Group is a leading provider of energy- and water-saving products, kits, online stores and educational programs to utilities, municipalities, cooperatives and large corporations throughout North America. They manufacture and distribute nearly 400 utility-grade energy efficiency and water conservation products, which are custom engineered to provide superior performance and maximum savings at an accessible price point. Most of AM Conservation Group's products have earned the EPA's Watersense® and ENERGY STAR® certifications. Since 1989, they have developed and managed thousands of successful product, kit and education programs throughout North America. AM Conservation Group includes the Service Concepts and Simply Conserve brands, and features Niagara Conservation's line of energy efficiency and water products. For more information, visit www.amconservationgroup.com.