The initial report on Maryland's ambitious, seven-year, statewide energy-efficiency initiative is in. And the results are so glowing that the state legislature recently voted to extend the program until 2023.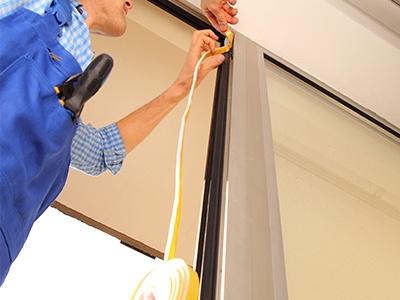 The EmPOWER Maryland Energy Efficiency Act, established in 2008, required that the state's five largest electric utilities reduce electricity use per customer by 10 percent over seven years and slash per capita demand by 15 percent.
The utilities worked with trade allies and local businesses, including lighting and HVAC contractors, retailers and homebuilders, to raise customer awareness about energy efficiency. They also created programs, incentives and technical assistance for energy-improvement initiatives like adding insulation, sealing air leaks, installing more efficient appliances and improving commercial lighting.
During the first phase, which ended in 2015, the program reached 99 percent of the electricity reduction goal and 100 percent in demand reduction.
"EmPOWER energy efficiency programs have provided enough energy savings to be the state's third-largest electricity resource, behind only coal and nuclear. The demand savings are also a critical resource that met 15 percent of peak power needs in 2015," according to the ACEEE report Maryland Benefits: Examining the Results of EmPOWER Maryland through 2015.
Breaking Down the Specifics
Utilities or states that wish to implement their own energy-efficiency initiatives can use the following statistics from the Maryland program as talking points. The program:
Generated more than $4 billion in savings on customer bills over seven years.
Created $3.75 billion in new gross domestic product.
Added 68,000 new jobs statewide.
Produced $1.81 in benefits for every dollar spent on energy-efficiency measures (total program cost was $1.3 billion; benefits were $2.4 billion). The program first became cost effective in 2010—its second year.
Generated total energy savings of more than 51 million MWh, which is equivalent to 850,000 residential customers' electricity usage over five years. This reduces the need to build additional power plants or costly infrastructure in the future.
Created total demand savings of more than 2,000 MW in 2015—equivalent to the output of four large power plants.
Reduced natural gas use by 9.5 million therms, which equals the annual usage of 11,600 residential customers.
Cut emissions by nearly 19 million metric tons of carbon dioxide, more than 34 million pounds of nitrogen oxides and nearly 78 million pounds of sulfur dioxide. This reduced respiratory-related hospital admissions and chronic bronchitis and allergy cases statewide.
Produced nearly $392 million in wholesale market revenues from participation in regional generating-capacity auctions, which offsets the cost of the programs. "For the 2015 auction (delivery year 2018–2019), the total cost of generating capacity would have been 29.4 percent higher if energy efficiency and demand response had not participated," the ACEEE report states.
The report notes that Maryland residents benefitted from the program even if they didn't participate in any energy-efficiency measures offered by the utilities. Overall, EmPOWER helped Maryland improve its ranking on the ACEEE State Scorecard for energy efficiency—from 12th place in 2008 to ninth in 2016.
Do you need energy-saving products to implement in your energy efficiency programs? AM Conservation Group has a robust line of products that can be easily implemented in any program.