Live chat is quickly becoming one of the most indispensables way to drive website engagement. A study by Zendesk finds that 92 percent of customers feel satisfied when they use live chat, compared to an 85 percent satisfaction rate for those who use email. Part of the appeal is that it's a real time interaction, without any of the negative associations linked to speaking on the phone, which many consumers—especially Millennials—perceive as an "intolerably archaic anachronism," according to an article in Marketing Land.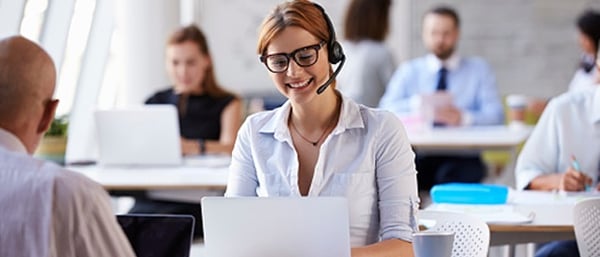 Live chat can be a part of a multichannel strategy and not relegated to just your website. The more media channels you offer it on the better—think omni-channel approach as opposed to mono-channel.
Customers have high expectations of functionality and accessibility, so be sure you can be as responsive to queries as you say you are. Long response times are a surefire way to turn off prospective customers. Before you dive in, take some time to assess the needs that will inform your strategy. Figure out which channels your customers use to congregate, how you can best maintain a presence there and how you will streamline your brand across channels to provide a uniform customer experience. You also have to be specific in your interactions with customers, assessing what kind of content generates the most enthusiasm. Are they drawn to e-books or webinars, videos or infographics?
But most of all, you need to be there for your customers when it's time to pull the trigger and make a purchase. Buyers have questions, and if you can answer their questions, or even just virtually hold their hand, it will be easier to make sales conversions. New technology makes 24/7 conversations possible. Tools such as Bontact, for example, let you reach consumers anywhere they are—while also allowing them decide when and on which device.
Live chat is also more efficient and economical. It allows customer service representatives to handle multiple chats simultaneously, improving their manpower exponentially and reducing staffing needs. Plus, because of the enhanced multitasking capacity, wait times are reduced – and that earns points with customers.
Live chat is just one of many ways for brands to leverage a conversational strategy. Along with other social media platforms, it's a compelling way to humanize the programs and products you offer. Even if your products are not the most glamorous, they can still command attention if they are marketed in ways that appeal across age groups from baby boomers to millennials. Remember to let your customers choose from a variety of platforms on which to interact with you.
AM Conservation Group offers live chat as an option in our custom online product stores.