Logistics is defined as the detailed coordination of the way products are obtained, stored and shipped to their final destinations. Shipping and handling are often lumped together, but they're actually two discrete processes: Fulfillment obtains the product and puts it in the box, while shipping sends it out the door.
Logistics depends on the alignment of many complex systems to execute the movement of goods.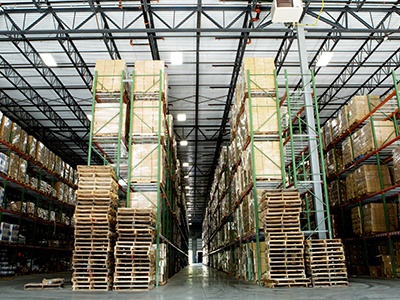 Most utilities that have online stores don't have the capacity to manage the logistics side of procurement, storage and fulfillment. That's why many of them opt to outsource their online stores—and the logistics that come with them.
And it makes sense. Delegating the e-commerce wing to an experienced partner lets utilities focus on their other priorities, such as grid reliability and demand side management. Outsourcing not only can lower a utility's overall spend, it can also be a huge boon to their customer service.
Knowing when to outsource takes keen judgment, as certain issues within the utility arena require an in-house expertise. When it comes to e-commerce, however, a hands-off approach means an up-level opportunity, as partners with in-house logistics capabilities tend to be better equipped to scale to meet demand.
In this complex fulfillment environment, every step from the picking to the shipping process must be handled efficiently, consistently and cost-effectively. The distribution center is at the core of the customer experience. To ensure customer satisfaction, keeping tabs on inventory that includes fast-moving items and many very slow-moving items is critical.
In the age of Amazon, many customers have come to expect order accuracy, free delivery and free returns. According to the National Retail Federation, in 2015, more than half of online transactions included free shipping. If free shipping is not an option, for e-commerce stores to stay relevant, shipping costs need to stay low and customer service exquisitely responsive.
Cue the online store partners with sophisticated logistics networks, the Amazon-like butlers of e-commerce. The sophisticated software engines they have put in place help build the online stores quickly, report on performance, capture orders on the front end, and process these orders through their warehouse management systems.
Qualified partners have the capacity to untangle the complications inherent to inventory and distribution, and even offer utility customers free shipping. They track each shipment, confirm delivery and analyze costs and performance.
For utilities, this translates into more cost-effective programs and improved customer service.
Ready to take your e-commerce to the next level? Learn everything you need to know about providing the online store experience your customers expect by downloading our free e-book, The Logistics of Online Stores