A growing number of home buyers want their homes to be energy-efficient, but it's not always easy for them to compare the efficiency of different homes.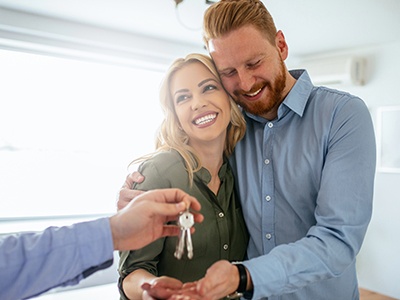 Massachusetts Governor Charlie Baker recently introduced legislation to change that. The new legislation could help the state's residents learn the energy ratings on the homes they're considering buying, making them better informed about the largest investment they're likely to make in their lives. The legislation would establish energy efficiency ratings and disclosure requirements for all homes in the state. This would build on the state's already strong energy policies, building energy codes and efficiency plans. Currently, the state ranks third in the nation in energy efficiency. In Boston, spaces larger than 35,000 square feet must publicly report energy and water use. The new legislation would bring this down to the single-family homeowner level.
The legislation would complement the Mass Save® program that's already in place. Through Mass Save, Massachusetts residents are eligible for incentives on energy-saving methods, such as insulation and water heaters and zero percent financing for qualifying improvements to their homes. The Massachusetts Clean Energy Center also provides rebates and loan products for renewable energy technologies. All of these programs can work together for a more energy-efficient state.
The proposed ratings would come in the form of a scorecard and act much in the way the sticker on a new car does. Not only does that sticker give the price of the car, it also includes the miles per gallon. Because whether you're buying a car or a home, the asking price is just the beginning of the investment. Energy costs continue long after the car or home is paid off.
A home energy report will show the home's current energy use and how much the prospective homeowner could save each year by making specific improvements. The report features an efficiency score—based on the structure (foundation, roof, walls, insulation, windows), heating and cooling and hot water systems—resulting in a total energy use estimate and recommendations for home improvements and the energy savings once those improvements are made.
While most new construction is built with energy savings top of mind, an energy scorecard is a game-changer for existing homes. Many homeowners make the most improvements to their homes soon after buying them. Having a report that outlines specific changes that could be made to save money and make a home energy-efficient could prove very persuasive during that time, influencing between 12-37 percent of new buyers to make upgrades right away.
Cities blazing the trail in this arena include Portland, Oregon and Berkeley, California, which mandate home energy efficiency reports, and Chicago, which encourages voluntary reporting. Homes with energy reports tend to sell more quickly when this information is available. And in Europe, homes that disclose energy-use reports sell for more money (1-5 percent) than unrated homes. As cities continue to mandate and use energy reporting in residential buildings, smaller towns and rural areas could follow their lead.
If passed, the legislation will build on some of the most aggressive energy policies in the nation, including the 2016 2018 Three Year Energy Efficiency Plans of the Boston's electric and gas distribution companies and the Cape Light Compact, which is expected to deliver an estimated $8 billion in economic, environmental and energy benefits, a $3 return on every dollar invested.
Help your customers better understand their home by sharing this Home Hacks infographic with them