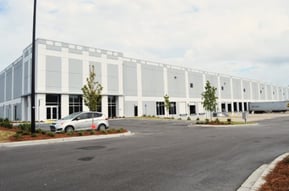 A growing interest in conservation efforts on the part of individuals, municipalities, and utility companies alike has led to the growth of AM Conservation Group. Today, AM Conservation Group is a national leader in products and solutions for both water and energy conservation (not to mention one of the fastest growing South Carolina-based companies, according to SC Biz News).
AM Conservation Group's business growth naturally led to physical growth — so much so that AM Conservation Group outgrew their original facility. AM Conservation Group is proud to announce the completion of their brand new office and warehouse facility, which they celebrated with an open house earlier this month on September 9.
The newly opened AM Conservation Group headquarters — located on Charleston Regional Parkway in Charleston, not far from their original location — is a fully modern facility.
At 97,500 square feet, 82,000 square feet of which is warehouse space, it is more than twice the size of their original headquarters.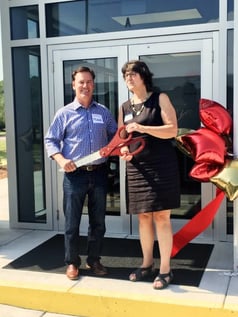 With a larger production area and 21 cross dock doors, among other features, the new facility will allow AM Conservation Group to more effectively and efficiently meet the growing demand for conservation products and services.
At the same time, the space has been designed to help AM Conservation Group improve both operations and logistics, eliminating the need for third party warehouses.
The increased production space will be particularly useful to AM Conservation Group, which has plans to use part of it as a dedicated packaging area for conservation kits.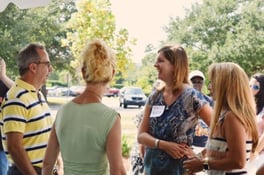 Water and energy conservation kits from AM Conservation Group — which are fully customizable, including with branding materials — have proven to be an invaluable resource for municipalities and utilities to use in educating their constituencies about the importance of water and energy conservation.
AM Conservation Group is excited to share this major milestone with you. To learn more about AM Conservation Group, contact us today or download our Energy Savings White Paper.