One of the biggest gifts of e-commerce's infrastructure is that it allows for an unheralded integration of systems. Information across a range of platforms, such as multichannel inventory, order management, promotions, merchandising and distribution systems, can be unified in ways that support continuous improvement and efficiency. With warehouse management systems (WMS), online retailers can capture orders and process them all the way through proof of delivery.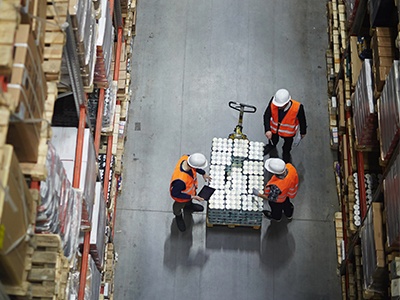 WMS takes the precise and efficient tracking of products to a high level. It's a job in itself, which is why so many utilities are outsourcing their online stores to vendors with logistics capabilities. With a little help from lasers, sensors and automation, industry-leading logistics providers have transformed tracking into an art. The beauty of the infrastructure is its ability to get granular. It can monitor individual SKUs wherever they are in the system.
The upshot? According to Inbound Logistics, leading logistics providers "now have the opportunity to record every customer transaction, and track consumer behavior and sentiment. Forwarded to their clients, this data makes possible the ability for retailers to analyze millions of pieces of data, resulting in a real understanding of what its consumers are purchasing, how to get into their online carts, and how to become part of their repeat purchase cycle."
The repeat purchase cycle is the holy grail of e-commerce. Here's how to reach it.

Learn everything you need to know about providing the online store experience your customers expect by downloading our free e-book, The Logistics of Online Stores