Last year, for the first time ever, rural cooperative electric utilities saw more natural gas generation than coal generation. Meanwhile, 63 percent of rural co-ops' capacity additions in 2016 were in renewable energy.
This and other data from the NRCEA's July 2017 Electric Industry Generation, Capacity, and Market Outlook report show how dramatically rural co-ops have been cleaning up their power mix in the past few years.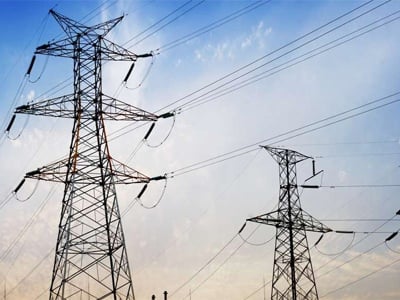 Here are some of the report's key findings:
Nearly 22 GW of rural co-ops' coal-fired unit capacity was shut down in 2015 and 2016, with an additional 28 GW set to retire before 2040. And between 2014 to 2016, cooperative-owned coal capacity dropped 8 percent.
Thanks to tax incentives and Renewable Portfolio Standards, renewable energy accounted for 63 percent of capacity additions in 2016. Altogether, electric co-ops added 1.19 GW of new renewable energy capacity last year—more than in any previous year. NRCEA reports that most of this was accomplished through long-term power purchase agreements.
Low gas prices are not only contributing to less coal generation, they're also helping shut down nuclear power. The report states that nearly 7.2 GW of nuclear capacity is scheduled to retire by 2025.
Rural co-ops are planning 114 GW of new capacity between 2017 and 2027. Nearly 59 percent is predicted to come from natural gas combined-cycle units. Wind and solar energy are expected to account for 34 percent of the new capacity.
Renewable resource generation is projected to increase almost 70 percent from 2017 to 2040, at an average annual rate of 2.3 percent.
Wind energy blows through the renewables category
Overall, coal accounted for 30 percent of rural electric co-ops' electric generation in 2016—down from as high as 50 percent in the late 2000s. Nuclear generation held steady from previous years, at 19 percent.
On the other hand, renewable energy generation has nearly tripled in the last decade. Thanks to the extension of the Production Tax Credit (PTC) and Investment Tax Credit in December 2015, last year non-hydro renewable generation increased to 8 percent of rural co-ops' total power mix—up from 3 percent in 2008.
Wind energy is leading the way, according to the NRCEA report and data from the American Wind Energy Association.
"Wind is set to remain the largest non-hydro renewable resource deployed by cooperatives, with more than 850 MW of new wind PPAs planned over the next two years, accounting for nearly two-thirds of planned additions," the NRCEA report stated.
According to the report, in 2016, wind energy accounted for 78 percent of rural co-ops' renewable energy generation. Hydro was second, at 8 percent, followed by solar (7 percent), biomass/waste (6 percent) and geothermal/heat capture (1 percent).
As with the market at large, co-ops' renewable energy growth is being fueled by the PTC, state renewables mandates and plummeting prices for new renewables technologies.
"The combination of these factors has driven power purchase agreement (PPA) prices from an average of $70 per MWh in 2009 to an all-time low of $20 per MWh in 2016, making wind an offer co-ops can't refuse," Utility Dive reports.
AM Conservation Group offers many enegy efficiency solutions to electric cooperatives across North America. Contact us to discover how our products and services can help you better serve your members.