For e-commerce sites to be viable, the flow of inventory must prioritize supply chain flexibility. The days when the supply chain could be represented by a simple line drawn from supplier to customer are over.
A better depiction of the modern supply chain is as a hub of intersections. It can be a logistical nightmare—or a ripe opportunity for delegation. That's where sophisticated online store partners come in. They know how to use warehouse management systems to do the legwork.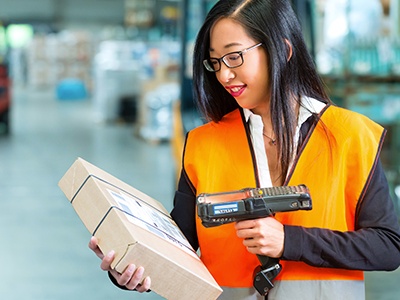 Everything Depends on the Supply Chain
Consumers have come to expect an abundance of choice. A supply-side mentality depends on ensuring that choice and availability is consistent. The result is a wider assortment of products that can actually reduce inventory shortages. The supply chain is no longer relegated to a minor role in company operations. It is the star, or in the very least, plays a major supporting role.
Utilities would be wise to work with partners who have made investments in their supply chain today to prepare for the demands of tomorrow. Here are some of the ways that the AM Conservation Group has optimized its supply chain:
We maintain an inventory of approximately 375 popular conservation products. Product procurement is based on a historical demand base plus impact order forecasts.
Throughout the year, the sales department provides forecasts of impact and ongoing online store shipments. Products for future online store orders are procured on a timely basis and allocated in an enterprise resource planning (ERP) system to ensure availability.
Each online store client has a dedicated section of the warehouse to streamline inventory management with e-commerce specific racking to streamline the product pick and pack process. Product orders are logged using scanners and bar codes tied into the ERP as they are picked. This eliminates the potential for human error and ensures accuracy.
The weight and dimensions of all our products are stored in the ERP, which allows the system to automatically identify the appropriate packaging for each order based on the specific product mix, dimensions and weights to ensure the products fit securely with minimum void area. This helps to minimize transit damage and reduce shipping costs, while eliminating the need to weigh each package on a shipping scale and reducing overall processing time.
Shipping labels are automatically printed for each order, with the most cost-effective shipping method chosen based on the weight and dimensions of the package, streamlining the process and reducing overall costs.
Warehouse management double-checks all orders staged for shipment to ensure accurate count, secure packaging and accurate labeling.
As AM Conservation Group's best practices indicate, the supply chain is the touchstone for every element of a business—marketing, sales and finance—and is integral to its success or failure.
According to an article in Grayway, a journal for business and industry, "Today, manufacturers and their distribution centers rely heavily on integrated information systems to move parts and products through the supply chain. Innovations like GPS give companies a quick and easy way to view inventory in real time—where it is and how it's moving through the supply chain. And that is a tremendous benefit in being able to make commitments to customers."
The prevalence of real-time data provides endless opportunities that e-commerce can leverage. The more an e-commerce store manager knows about the products' logistics, the better able they are to react to market forces.
If you're ready to streamline your e-commerce experience and start reducing costs, download our free e-book, The Logistics of Online Stores