In an increasingly technological world, data is everywhere. With the click of a mouse or the tap of an app, you can find reams of marketing data for every facet of your industry and your business. So how do you sort through this information overload?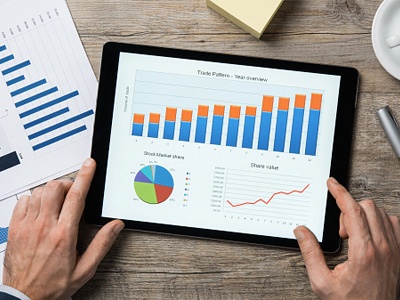 A growing number of marketing executives are turning to predictive analytics. This type of data mining focuses on extracting specific historical information and using algorithms to predict trends and future behaviors.
Credit scores are one of the best-known examples of predictive analytics. Financial service companies collect customer data like credit histories, debt ratios and loan applications, and then come up with a credit score that is used to predict how likely that customer is to default on future credit payments.
In the energy industry, predictive analytics can provide a probability, or predictive score, for each customer's energy use, for instance. It can also help with customer retention, fraud detection, capacity planning and project risk management. For utilities, it can predict equipment failures, analyze which resources might be needed in the future, and help mitigate safety and reliability risks.
Predictive Analytics Scores Big in Marketing Surveys
According to research from the Winterberry Group, Interactive Advertising Bureau and the Direct Marketing Association, 49 percent of marketing and media executives say predictive analytics is their most valuable technology for extracting meaningful statistics from data.
And a survey of business-to-business marketers found that those who used predictive analytics for lead generation met their objectives 55 percent of the time. That score dropped to 30 percent when they didn't use predictive analytics.
Marketing execs also believe predictive analytics positively impacts their bottom line. According to a recent study of 500 business-to-business marketers conducted by the digital marketing company Regalix, 8 percent of respondents said predictive analytics accounted for more than a 50 percent increase in sales. However, 29 percent reported less ambitious sales boosts: 10 percent or less.
The Explosion of Marketing Technology
Predictive analytics may currently be the most popular marketing technology, but it's far from the only one.
In the Winterberry Group study, 41 percent of marketing and media executives also said they use cross-channel measurement and channel attribution. Nearly 35 percent are fans of campaign management via segmentation and audience selection, and 34 percent opt for marketing automation/rules-driven decision making and messaging.
Digital marketing strategies are so important in today's climate that a Clutch and R2integrated study of 500 marketing professionals from companies with at least 500 employees found that only 1 percent of respondents didn't use some sort of marketing technology.
Ranked in order, their favorite technologies included predictive analytics (75 percent), CRM software (62 percent), social community-management platforms (59 percent), web content-management systems (55 percent), email service providers (53 percent), personalization tools (44 percent), marketing automation platforms (40 percent) and demand marketing/side platforms (36 percent).
AM Conservation Group's data-driven approach to marketing includes the extensive use of technology and analytics to drive market segmentation and campaign implementation.