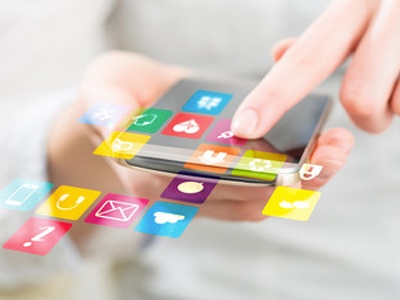 Keeping up with your Twitter, Facebook, Instagram, YouTube and Tumblr feeds can feel like a second job these days. An Inc. article by Larry Kim shared some insightful statistics: the average person gets distracted in eight seconds, though a mere 2.8 seconds is enough to distract some people. So it's no wonder that potential customers swipe past your posts, if they even see them at all.
What can you do to not only get people to read, but even share your social media gems? Start by telling a story.
Of course, that's easier said than done in 140 characters. That's why your story should be visual, relevant and, ideally, interactive to attract the most interest. "People form a first impression in 50 milliseconds. Posts that include images produce 650 higher engagement than text-only posts,"as compiled in an infographic from WebDAM.
According to the recent Social Media Examiner's Social Media Marketing World (SMMW) conference in San Diego, most marketers are focusing on visual communication for 2017. Highly visual mediums such as Instagram and Pinterest are in. Instagram's newest Snapchat-like feature, Instagram stories, and Pinterest's promoted pins and videos can quickly get more of your message in front of your audience. SMMW's speaker Jenn Herman noted that "while imagery will always be the driving force behind the platform, Instagram isn't just about posting pretty images anymore." She claims many influencers and businesses are "using the platform as a micro-blogging space to spread their message, teach, or start conversations."
A pair of articles on the website SocialMediaToday lists six tools you can use to enhance your social media storytelling and make your feed instantly bookmarkable.
Storify:
If you've ever clicked on an article posted on social media and seen links to tweets about the topic of the story embedded inside the article, you've probably used Storify. For content marketers, Storify allows you to curate and streamline all of your social media posts on one topic into a story that users can easily click through.
Apester
This digital storytelling platform lets you create polls, surveys, personality tests and video quizzes that you can embed in an article or video. It's a great way to ask your audience questions in order to gain knowledge about them. For instance, you could link to a story on xeriscape gardening on Twitter, and use Apester to embed a question asking readers how important waterwise landscapes are to them.
ThingLink
This innovative tool allows you to post a photo and then tag things inside the image. For instance, you could post a photo about your new energy-efficiency promotion, and embed links to statistics about how many people in the community use energy-efficiency measures, fun facts about energy efficiency, cash incentives for energy savings and more.
Promo
This B2B video-creation service allows you choose from more than 2 million video clips and accompanying music in order to make your own 15-second video—complete with text and logo—in minutes.
Giphy
Wondering how to create your own GIFs? Giphy lets you convert short videos or images into GIFs you can embed in your social media posts. You can also choose from thousands of stock GIFs on specific topics.
Don't forget! Even if you're not a professional designer or visual communicator, there are free tools available to help non-designers:
Canva
Whether you're looking to create an ebook, infographic, business card, or email header, Canva has a template to simplify your process. In fact, the free web design tool offers professional, easy-to-customize templates for just about any design need you can think of.
Adobe Spark
Create impactful social graphics, web stories and animated videos with Spark's free graphic design app.
Designbold
Graphic Design Simplified - Create a stunning design in just five minutes.
Consider using AM Conservation Group's full-service marketing department for your program marketing needs.