Charging Your New Electric Vehicle
In this e-book:
Learn how to charge your electric vehicle while on the road
Discover how to purchase the right EV charger for your home
Compare several helpful apps to get the most out of your EV
Take a look at FAQ's asked by first-time EV owners just like you!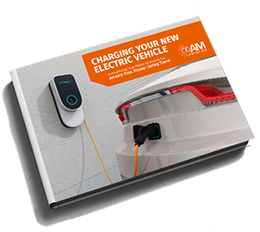 Everything You Need to Know for Anxiety-Free, Money-Saving Travel
You've realized that—as cool as this new vehicle is—it comes with a bit of a learning curve. Like, for instance, where and how do you charge this thing? If your dealership experience was like many you got the bare basics of an education But don't despair. We've got you covered in this all-you-need-to-know guide to charging your electric vehicle, either at home or on the road.
Follow us for more information
Interested in learning more about electric vehicles? Subscribe to our blog to hear from industry experts about new trends and advancements in energy efficiency, water conservation and the utility landscape.