Products, Services & Online Stores
The AM Conservation Group catalog includes information on:
Energy-efficient products
Water-saving products
Weatherization products
Energy efficiency kits
Online stores
Marketplace enhancements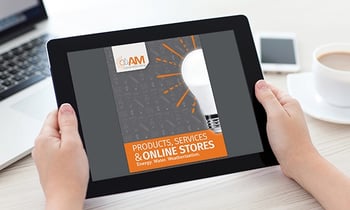 Energy, Water & Weatherization
Integrating our products and services in your efficiency programs can help you meet your energy and water conservation goals. You'll never have to explain to us the challenge of finding products that survive evaluation. We get it because we live it too, and we're dedicated to helping you meet your savings goals.
Follow us for more information
Interested in learning more about product solutions? Subscribe to our blog to hear from industry experts about new trends and advancements in energy efficiency, water conservation and the utility landscape.