How To Effectively Market Your Utility's E-Commerce Store
This e-book includes information on:
Attracting customers to your online store
Creating eye-catching content
Increasing participation rates through email marketing
Reclaiming abandoned shopping carts
Engaging with online store visitors via live chat
Boosting traffic and driving sales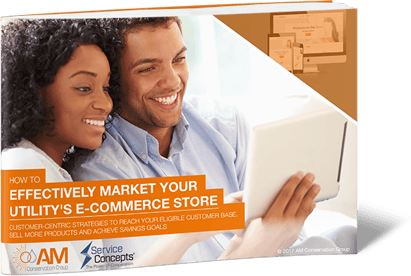 Sell More Products and Achieve Savings Goals
The challenge for utilities and program implementers is to develop programs and delivery channels that put the customer's needs first, and make program participation easy. E-commerce stores provide an opportunity for utilities to develop an online marketplace for products and DSM programs. The challenge is to figure out which marketing techniques will help optimize the online store, and result in greater participation and more product sales from the eligible customer base.
Follow us for more information
Interested in learning more about ...? Subscribe to our blog to hear from industry experts about new trends and advancements in energy efficiency, water conservation and the utility landscape.