AESP's Spring conference in Atlanta last week was a bit different than what we're used to. The program planning committee and staff designed the conference to be more interactive and engaging. Instead of PowerPoint, after service territory map, after "I know you can't see this image, but...," attendees were treated to Master Class sessions around a central theme, panel discussions on industry hot topics and interactive workshops. I remember attending workshops like this when I first joined AESP and I always found them interesting and liked that it helped to expand my network -- working together turns out to be a pretty great way to get to know someone.
Right after the opening session, Megan Nyquist from Franklin Energy and I co-led a "Real World Journey Mapping" workshop. The idea was to collaboratively map a residential customer journey based on a provided audience persona and some marketing dashboards, then convert that journey map to a digital marketing campaign. Megan and I collaborated with AM Conservation Group's stellar creative team to produce a workbook to facilitate the workshop, and had way to much fun with it.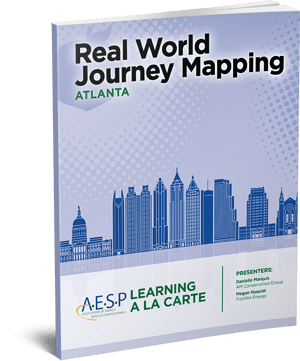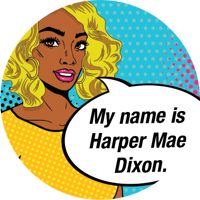 Our persona, Ms. Harper Mae Dixon, was loosely based on a Real Housewife of Atlanta. The way the attendees embraced Ms. Dixon and developed a program and marketing tailored to her was pretty great. Walking around the room, we heard things like "Harper doesn't have time for that! We need to make her feel special." And one participant, a guy who had no idea who the Real Housewives of Atlanta even were, came up with our favorite marketing message of the day "Lighting is the bling of the house."
When we were putting this workshop together, we weren't sure what to expect. We didn't know how many people would show up and we weren't sure we'd get them off their phone and engaged. But a magical thing happened in that room and I think the journey map and content strategy we put together as a group is pretty great -- and pretty different than what any of us are probably doing in a residential program right now. That was perhaps the biggest lesson from this exercise.
Want to learn more? Click on the link below to download our workbook and the resulting journey map and content strategy.