Live chat can be a key strategy for boosting sales and retaining customers in your online store. The chat option offers a trifecta of benefits: enhanced customer experience, increased sales and improved operational efficiencies. It combines high-tech with old-school service—the intimate aspect of a one-on-one conversation coupled with the efficiency and convenience of a digital experience.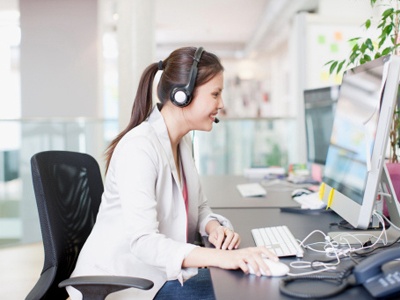 A website augmented with live chat differentiates itself by offering on-demand customized support without any of the negative association of a phone call. Still on the fence? Here are three reason live chat is a must-have feature for your ecommerce store.
Perfect Timing
Energy-efficiency and water conservation products, with their precise specifications and multiple product variations, occupy a particularly technical and granular sphere. Customers have many logistical questions. If you can clear up their confusion without making them wait or leave your site, it will be easier to make sales conversions. Many consumers say that having their questions answered mid-purchase is one of the most important features a website can offer.
The virtue of an online chat system is that it provides customers with immediate access to help. Wait times are minimal, and it is easy for customers to multitask while waiting. According to the research firm Forrester, "55% of US online adults are likely to abandon their online purchase if they can't find a quick answer to their question and 77% say that valuing their time is the most important thing a company can do to provide them with good online customer service."
Constant Contact
While many service-related industries have adopted chat as another way to handle customer inquiries, the energy efficiency industry has been slow to follow suit. Unfortunately, customers base their experience of shopping for energy efficiency products on the digital experiences they have shopping elsewhere. The bar for online shopping is set high and our job is to meet the expectation of responsive customer service as best we can.
The fact is that 99 percent of first-time website visitors are not ready to buy. To gain their trust, you need to help them feel informed. Even in the digital age, utilities still need to talk to their customers. Chatting lets you do it economically and efficiently, without sacrificing the personal attention that is the hallmark of a sophisticated site.
Increased Sales
Of course, chat has an impact on the bottom line too. Several studies show that live chat can help increase sales numbers. Here's just one example: A study by the American Marketing Association found live chat upped conversions by at least 20 percent. And if you think it's overly costly to employ live chat services, think again. The same study found that the ROI on live chat expenditures is around 300 percent. Which makes sense, as customers who use live chat are three times more likely to buy than those who do not.
Live chat is just one of many ways for brands to leverage a conversational strategy. Along with other social media platforms, it's a compelling way to humanize the energy efficiency and water conservation products you offer. No matter what kinds of products you sell, they can still command attention if they are marketed in ways that appeal to the modern shopper.
AMCG's e-book provides valuable information about how to effectively market your online store.