A picture is worth a thousand words. This is particularly true in today's world of smartphones, Instagram and online marketing.
You can use product photos on your utility or company's social media accounts, blog and website. These photos are key ways to drive more shoppers to your online store and illustrate your product offerings.
In fact, a 2017 study found that 78 percent of shoppers want to see product images when they're shopping online.
But you're not going to satisfy those customers, let alone improve your customer engagement and conversion rate, if your photos look unprofessional or load slowly.
You can solve these problems by optimizing your online store images.
Here's how to do it.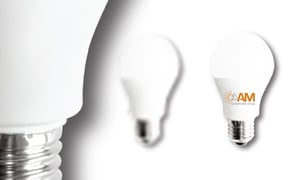 Step 1: Save your photos in the right format. Photos that have too large of a file size will make your online store pages take too long to load. Photos that have too small of a file size can look grainy when blown up to fit your product page.
According to BigCommerce, the optimal size for product photos is 1,000 by 1,000 pixels to 1280 by 1280 px. This is a third to a quarter of the size of a smartphone photo, which means you'll need to resize the photo in Photoshop, Preview, or through an online tool like Canva, PicMonkey or Pixlr.
You can save your photos in a variety of formats. JPEGs are the most common and easiest to use. GIFs are good for small icons and thumbnails, and PNG files are optimal if you expect to frequently edit a photo.
Step 2: Don't oversize. BigCommerce suggests JPEG photos be limited to less than 100 kb each to help ensure your online store pages load quickly. Shopify recommends files be even smaller, at 70 kb—particularly if your website uses a lot of thumbnail photos.
But the typical iPhone photo is about 3,000 kb. That's where compression comes in.
Most editing software, like Photoshop, will let you adjust the level of compression. Adobe also offers a free, less comprehensive version called Photoshop Express. Other good free online image optimizers include TinyJPG and GIMP.
Step 3: Optimize your photos for search engines. You can have stunning product photos, but if no one sees your online store, what's the point?
To make your images SEO friendly, rename the files using keywords—for instance, Nest Learning Thermostat. You'll also need to include informative descriptions for each image, otherwise known as alt text.
Alt text is used by search engine crawlers to properly index images and ultimately draw more attention to your website. It's also used by people with visual impairments, and as a descriptive placeholder when image files can't be loaded.
Alt text should be written as clearly and specifically as possible—for instance, not just "LED lightbulbs", but "4-pack of Simply Conserve 60-watt equivalent A19 soft-light ENERGY STAR® LED lightbulbs." Use keywords when you can, but remember that your chief goal is to describe the product precisely and understandably.
Google has a comprehensive guide on how to write SEO-optimal alt text.
Step 4: Don't forget image sitemaps. Along with your website content sitemap, you'll also need a sitemap for your images. This helps Google find your photos when users do an image search.
To create an image sitemap, begin by tagging, or naming, each photo. You'll also need specific coding language. Google offers a good primer.
AM Conservation Group's marketing team can help ensure your online store photos pop—and your customers keep clicking.