"Drought" is a nebulous term, one not easy to define. The Merriam-Webster dictionary defines it as "a period of dryness especially when prolonged;" the Oxford English Dictionary defines it as "The condition or quality of being dry; dryness of the weather or climate; lack of rain."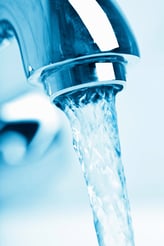 The National Oceanic and Atmospheric Administration (NOAA), formerly the National Climatic Data Center (NCDC), is the agency of the United States government dedicated to monitoring oceanic and atmospheric conditions. Even the NOAA hesitates to define drought more specifically than "a deficiency in precipitation over an extended period." Instead, they define four different types of drought:
Meteorological drought — periods dominated by dry weather patterns within an area
Hydrological drought — droughts serious and extended enough to cause measurable drops in available water supply
Agricultural drought — droughts severe enough to effect the growth of crops
Socioeconomic drought — the most extreme drought, effecting availability of commodity goods other than water and crops
Droughts in the US
While the word may conjure images of the rolling sand dunes of the Sahara Desert, droughts are not an exotic problem. There is evidence of droughts having occurred in North America as far back as the 1200s.
Perhaps the most famous American drought was the Dust Bowl of the 1930s. Affecting parts of Texas, Oklahoma, New Mexico, Colorado, and Kansas, the Dust Bowl lasted for six years, from 1930 to 1936, and even extended to 1940 in some locations. Among other effects, the Dust Bowl caused bank closures and cost the Federal government and estimated $1 billion dollars ($17.5 billion adjusted for inflation) in aid and relief.
Since then, there have been significant drought events affecting virtually every region of the United States in every decade:
1940s — This Southwestern United States drought lasted from 1944 into the 1950s
1950s — Several serious droughts in this decade started in the Southwestern United States and spread as far north as Nebraska; 244 of Texas' 254 counties were declared federal disaster areas
1960s — Five years of drought in the Northeastern United States, and California's worst recorded drought at the time in 1961
1970s — A severe but short drought in California from 1976 to 1977; rainfall was down by 35% and mountain snowpacks reached historic lows
1980s — In 1988, a drought started in California in 1986 spread across the entire contiguous United States causing an estimated $133 billion (adjusted for inflation) of damage and loss, plus approximately $2.1 billion in Canada
1990s — Droughts in the Southeast in 1993 and the Northeast, from Kentucky to New York, in 1999 caused more than a billion dollars of damage, principally to lost crops and livestock
2000s — Southeastern US, from Florida to Texas in the west and Kentucky to the north, throughout the decade; Rocky Mountain and Midwest regions in the US, as well as Alberta, Saskatchewan, and Manitoba in 2002; Midwest states in 2005; California from 2006 to 2009; and Texas from 2008 to 2009
Today, California is in the third year of yet another drought. One of the worst in its history, this drought has produced record low numbers for both rainfall and snowpack. The drought that plagues California today is an expansion of the drought that has effected every region of the United States since the start of this decade.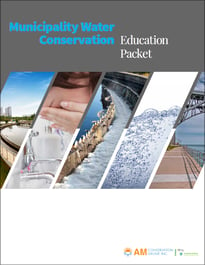 To make sure that you're prepared for the next time your area experiences a drought, download AM Conservation Group's Municipality Water Conservation Education Packet today. It's filled with tons of great information for your customers, including a list of water conservation resources and a Drought Do's and Don'ts poster.
Check back next week for All About Drought Part 2, where you'll learn about the impacts of droughts.