Thirty years ago, the world looked a bit differently than it does now. The fashion trends, movies, music and technology are hardly recognizable to someone who didn't live through that era. Prices were a bit different, too!

The most notable event that occurred in 1989 (at least, according to us) occurred in Hackettstown, NJ, when Paul Cutler founded AM Conservation Group to promote the widespread use of energy-efficient and water-saving products across North America. This new powerhouse executed its goal by providing utilities, municipalities, large corporations and contractors with professional-grade resource-saving products and outstanding customer service.

It wasn't long before AM Conservation Group (AMCG) started experiencing tremendous growth. By intensely focusing on providing clients with personalized and detail-oriented service, we also helped our clients achieve their own program goals and business objectives. In the 1990's, our company broadened its scope with the development of direct-to-home or direct-to-commercial kit programs, which enabled utilities, municipalities and cooperatives to increase participation in energy efficiency and demand response programs. These kit programs were designed to bring efficiency products right to the doorstep of North American households, thus spreading awareness and use of efficiency products on a much grander scale.

In more recent years, monumental advancements have propelled our company into its current chapter of expansion and reach. In 2005, we moved our headquarters to beautiful Charleston, SC, where we operate out of a state-of-the-art building and warehouse, where we fulfill and ship thousands of orders per day. In addition, we started providing our own successful online store model to help modernize our clients' marketplaces and increase sales of efficiency products to their customers. With these new online stores and accompanying marketing services, more people have more access than ever to efficient products.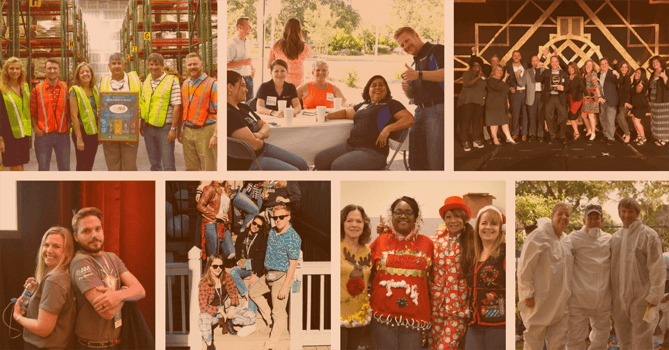 Throughout the past three decades, we attribute our long-term success and growth to our people and the culture we maintain. This includes keeping safety at the top of our priority list at all times. By protecting and valuing our people and our customers, we've created a family-like environment, where we have fun, work as a team, and foster meaningful relationships, especially with each and every one of our customers. Here at AM Conservation Group, we believe in doing the right thing, looking for improvement opportunities every day, appreciating and serving our customers to the fullest, and above all, helping all people preserve our world's most precious resources.

The past 30 years of AMCG have been incredible, but we're excited for the future! Here's to many more years of growth and success!

To learn more about AM Conservation Group, visit our About Us page.