Water efficiency is essential for every type of business—whether they're water-intensive industries like healthcare facilities, hotels, carwashes or laundry services or just your standard office or retail store. But how do you formulate a comprehensive water-reduction plan that allows you to conserve water without negative business impacts?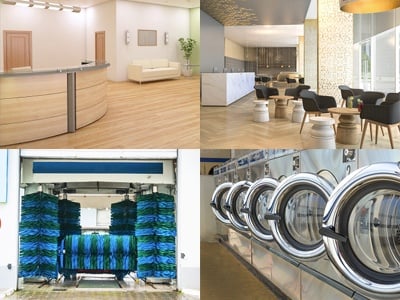 A good place to start is with advice from the experts. Members of the Federal Energy Management Program and the U.S. Environmental Protection Agency did some brainstorming and came up with 14 best-management practices (BMPs) to improve water efficiency in a variety of settings.
These new BMPs address proper operations and maintenance for water-hogging fixtures and equipment, and also provide retrofit and replacement options. They tackle out-of-the-box options like non-potable water usage and offer concrete steps on how to assess and improve a facility's overall water usage. Here's a brief summary of each of the 14 BMPs:
If this list seems overwhelming, start with the first three BMPs and then pick one or two more that are particularly relevant to your business. But be sure to include BMP No. 7—toilets and urinals can account for up to one-third of a business' water use and there are many cost-effective toilet water saving devices available.