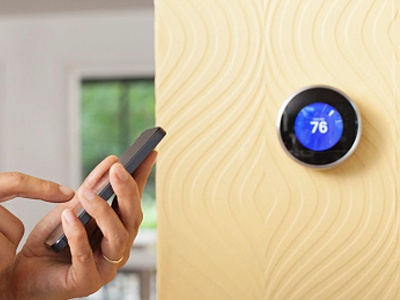 When you marry technology to energy-saving initiatives, you get intelligent efficiency. This concept, which was first coined by ACEEE, is now poised to create significant energy savings in every sector of the economy, according to a new ACEEE report.
Perfect Timing
Energy-efficiency and water conservation products, with their precise specifications and multiple product variations, occupy a particularly technical and granular sphere. The report, Intelligent Efficiency Technology and Market Assessment, focuses on four sectors in which intelligent efficiency technology like sensors, devices, communication equipment, networks, and software programs have the most impact on energy consumption:
Residential and commercial buildings
Manufacturing
Transportation
Government services
Buildings Construct Smart Networks
Ever since smart thermostats first were installed in homes, energy-efficiency aficionados have been waiting for widespread adoption of energy-saving networked devices. According to the ACEEE report, that time has finally arrived.
Between 2013 and 2016, smart thermostat sales grew from 2 million units to 5 million. Other home-energy management (HEM) systems, including smart lighting, connected water heaters, and smart meters, are seeing rapid growth as well.
Currently, only about 5 percent of residential buildings have some sort of HEM system, but the ACEEE report expects that to jump to 19 percent by 2021.
In commercial buildings, building energy–management system software sales increased from $700 million in 2011 to $1.1 billion in 2015. And that number is expected to triple by 2024.
The ACEEE report notes that buildings themselves are becoming smart devices that are able to communicate directly with the electric grid, or through third parties. And intelligent efficiency networks are developing that allow buildings to communicate with each other, within campuses or communities, and even across states and countries. This is fueled through demand-response programs. In fact, the report found that the number of demand-response commercial customers grew from 25 percent in 2012 to 39 percent in 2014.
Manufacturing Gets Connected
The ACEEE report sees investments in the industrial internet of things (IIoT)—which includes sensor data, machine-to-machine communication and automation technologies—as a measure of how quickly and thoroughly the manufacturing world is embracing intelligent efficiency technology. In 2015, there were an estimated 237 million IIoT devices, and that's expected to reach 923 million by 2020.
Market analysts forecast that this investment in IIoT and industrial energy management will grow faster in the manufacturing sector than in the residential and commercial building sector.
Transportation Keeps on Trucking
The transportation industry was an early adopter of intelligent efficiency technology like real-time traffic management and data collection, autonomous vehicles, driver-assist technologies, multimodal smart-device apps, high-tech scheduling of freight transportation, and electric vehicle use.
"The availability of instant information on the arrival times of trains, location of traffic jams, and location and availability of shared vehicles is saving people tens of millions of hours per year, reducing fuel consumption and associated pollution from vehicles by millions of tons per year, and providing hundreds of billions of dollars a year in economic benefits," the report notes.
Government Gets Smarter
Cities, rather than federal or state governments, are the leaders in intelligent efficiency. More than 38 percent of the 493 cities surveyed by the International City/County Management Association used energy-related smart technology, the report notes. Sales of IIoT devices to cities are expected to triple between 2015 and 2020, and software sales are predicted to double.
"What is apparent from our research is how quickly the transformation of efficiency program design is taking place," the report concludes. "For many intelligent efficiency applications, we are moving beyond the early adopter and fast-follower stages and into mainstream adoption."
Keep informed about new products manufactured and distributed by AM Conservation Group.
SIGN UP FOR OUR NEWSLETTER