Teaching students about the benefits of energy efficiency gets the conversation started early and is an effective bottom-up approach to educating entire families. These programs inform students and reach other members of the family with the ultimate goal of reducing household energy use. All of these energy efficiency education programs include energy (and sometimes water) education lessons and often come with "take home kits" that have free energy efficiency devices. For utilities, these programs provide a triple win: a cost effective way to generate energy savings, a means to become connected to the community in a tangible way and an act of generosity that generates goodwill with their customers.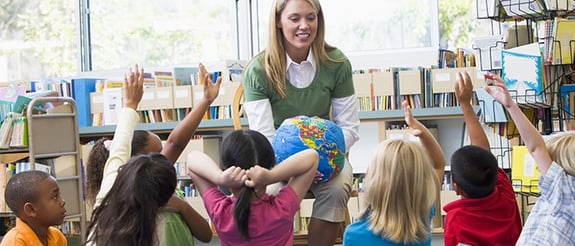 Currently, 21 states have active utility-sponsored school-based energy education (EE) programs. The structure of the programs varies from a one-time presentation/workshop to an ongoing energy curriculum, and the content varies depending on the availability and access to take-home kits. The programs are most frequently targeted at fifth and sixth grades, with some programs working with a broader range of grades.
In order to get this demographic of students engaged—and on board—with EE education, you need to get their hands, hearts and minds involved. It is finding the right balance of these interrelated aspects that determines the students' degree of engagement. Only hands-on activities but no cognitive understanding doesn't cut it, nor does resonating with a student on an emotional level but not channeling that energy into a learning activity.
Engaging students means impacting behavior, feelings and thinking. Here are some tips to get you started:
Use incentives to draw interest: Many programs offer incentives to encourage students and their parents to hand in their responses to take-home kits. Rewarding behavior with stipends or prizes makes a big difference in engagement. Students are more likely to pay attention and be excited about take-home kits when they are incentivized to do so. During the educational component of the programs, it's important to find ways to make sure students connect to the content and understand how it impacts them in personal ways.
Make use of hands-on activities: Research that assesses the effectiveness of these school-based programs has shown that hands-on activities are key to deepening students' grasp of science concepts. Experiential learning fosters competence, which is critical to success. Success in turn leads to more engagement. If students are lost or overwhelmed by the material, they are less likely to be engaged. Tailor the activities to correspond closely to students' abilities, and they're more likely to be successful. Specific activities that strengthen home and parent involvement are more likely to lead to a positive outcome and sustain interest in the program.
Teach by collaboration: Research demonstrates the potential for cooperative learning to result in dramatic achievement gains. Not only do you want to support independence in the classroom, you also want to encourage interdependence. Collaborative learning, in which students learn to work with others but are held accountable for their individual roles, amplifies engagement. Foster both individual and group accountability by assigning individual roles and group tasks, and let students know they might be called on at any moment to share their own grasp of the material as well as the group's status.
Deepen the teachers' commitment to EE: Not only do you want to reward the students for their participation in energy savings, you also want to reward teachers' participation. For instance, programs that offer teachers the chance to gain professional development help them immerse themselves in the material in a more structured way. Offering teachers incentives to learn more about EE tends to increase teachers' commitment to the program. This commitment communicates itself to students and ends up increasing engagement all around.
Learn more about the effectiveness of energy efficiency educations programs by reading our white paper, School-Based Energy Education Programs: Goals, Challenges, and Opportunities.